North Florida Women's Services, Abortion Clinic in Tallahassee Florida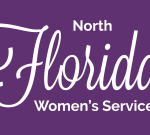 North Florida Women's Services, Inc. has been providing reproductive health services, including abortion, to the women of North Florida and South Georgia since 1981.
Our abortion clinic has a long-standing reputation for delivering quality care in a compassionate and educational environment.
Board Certified/Board Eligible Gynecologists offer two types of first trimester abortion services: surgical abortion (vacuum aspiration), and medical abortion (RU486, Abortion by Pill). Other services include FREE pregnancy testing. Call for hours of availability.
North Florida Women's Services ("NFWS") is the most referred to state licensed abortion clinic in North Central Florida and has been active in keeping women's reproductive services safe and legal since 1981.
Our dedicated staff is available during office hours to discuss questions, offer referral information, or make an appointment for one of our services.
We provide safe, compassionate, and private services to patients not only in Tallahassee, FL., but to all of the surrounding North Florida cities spanning from Pensacola, FL. to Jacksonville, FL. We also provide abortion services to patients from South Georgia, Alabama, and Mississippi.
North Florida Women's Services
2412 West Plaza Drive, Tallahassee, FL 32308
Phone: (850) 877-3183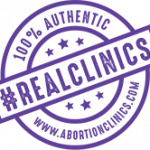 Learn about Real Clinics vs. Fake Clinics.