INTERNATIONAL ABORTION CLINICS
If you're traveling and need to Search for International Abortion Clinics see our list below.
We list International Abortion Clinics, reputable US-based abortion clinics, and US abortion doctor's that are world renown for offering excellent abortion care and compassionate abortion services to International patients.
Experienced abortion clinics in the United States that offer abortions to international patients:


Boulder, Colorado – Boulder Abortion Clinic 303-447-1361 / 800-535-1287
Fort Lauderdale, Florida – Michael Benjamin, MD, Ob/GYN 954-720-7777 / 888-808-7581


You can also search Clinicas de Aborto – Clínicas de Aborto En Línea es un servicio directorio que los proveedores pueden ser consultorios privados de médicos, clínicas licenciadas por el estado, clínicas privadas u hospitales con servicios de aborto. Las clínicas de aborto enumeradas aquí están localizadas en 40 estados de los Estados Unidos, tanto como en Australia y otros países internacionales.
---
>> International Planned Parenthood Federation
>> Abortion Clinics in Europe Directory
>> Grupo de Información en Reproducción Elegida, A.C. is proud to introduce the new "Marta Lamas Specialized Clinic for Women's Health" in Mexico City, part of the Mexico-España public health center.
GIRE (Grupo de Información en Reproducción Elegida/Information Group on Reproductive Choice) – "Mexico's leading voice for reproductive justice and access to legal abortion for ALL of the women of Mexico."
Associations of Spanish abortion clinics
>> http://www.acaive.com
>> http://www.centromedicoaragon.com
>> http://www.clinicasabortos.com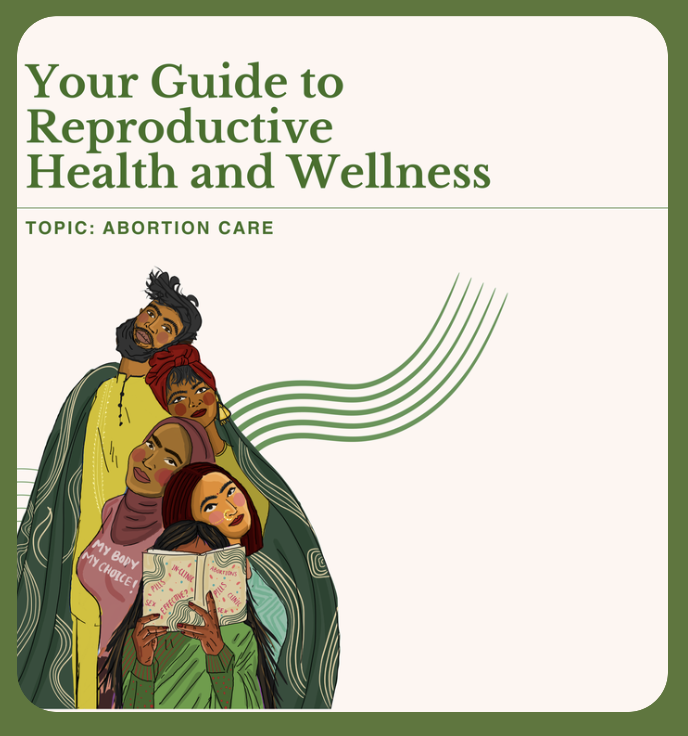 South Asians for Abortion – The Abortion Care Guide (ACG) was created because South Asians deserve to have knowledge and information that is relatable and celebratory of their bodies and cultures. Find the guide in your language
---
International Abortion Clinics
AFRICA
Burkina Faso – Marie Stopes Burkina Faso
Ethiopia – Marie Stopes Ethiopia
Ghana – Marie Stopes Ghana
Kenya – Marie Stopes Kenya
Madagascar – Marie Stopes Madagascar
Malawi – Marie Stopes Malawi
Mali – Marie Stopes Mali
Niger – Marie Stopes  Niger
Nigeria – Marie Stopes Nigeria
Senegal – Marie Stopes Senegal
Sierra Leone – Marie Stopes Sierra Leone
South Africa – Marie Stopes South Africa
Tanzania – Marie Stopes Tanzania
Uganda – Marie Stopes Uganda
West Cape – Dr. Mama Pinto Abortion Clinic
Zambia – Marie Stopes Zambia
EUROPE
Austria – Marie Stopes Austria>> Vienna – Gynmed Ambulanz 0043 699 178 178 00
>> Vienna – Ambulatorium am Fleischmarkt Schwangerenhilfe und Sexualmedizin 0043 1 5129631
>> Vienna – Ungewollte Schwangerschaft +43 (0) 1 5333 654 52

Belgium – Luna
>> Antwerp – Luna
>> Brussels – Luna
>> Ghent – Luna
>> Hasselt – Luna
>> Ostend – Luna

Romania – Marie Stopes Romania

Spain
>> Alemania – Ginecenter 95 230 47 16 / 95 230 47 58 / 900 10 20 25 / 669 488 185 Urgencias
>> Almeria – Gynecologia Almeria 34-95-027-67-01
>> Barcelona – Centro Medico Aragon (00-34)-934 529 930
>> Barcelona – Tutor Medica 93-419.26.26
>> Castellon – Mediterrania Medica 34-64-25.37.33
>> Palma de Mallorca – Centro Medico Aragon (00-34)-971-710 603
>> Valencia – Aragón Mèdica Xúquer 963 930 239
>> Valencia – Mediterrania Medica 34-6-341.86.00
>> Zaragon – Tutor Medica 34-76-280568

United Kingdom
>> London – British Pregnancy Advisory Service / Brook Advisory Centres 0171 713 9000
>> London – Family Planning Association 0171 713 9000
>> London – Marie Stopes United Kingdom
>> London – National Unplanned Pregnancy Advisory Service
CANADA | See Canada Abortion Clinics page for more
Alberta, Calgary – Kensington Clinic 403-283-9117
British Columbia, Vancouver – CARE Program Women's Health Centre 604-875-2022
British Columbia, Vancouver – Elizabeth Bagshaw Clinic 604-736-7878
British Columbia, Vancouver – Everywoman's Health Centre 604-322-6692
British Columbia, Vancouver – Wiebe Medical Abortion Clinic 604-873-8303
Manitoba, Winnipeg – Morgentaler Clinic 204-477-1887
Newfoundland, St. John's – Morgentaler Clinic 709-754-3572
Ontario, Ottawa – Morgentaler Clinic 613-567-3360
Ontario, Toronto – Morgentaler Clinic 416-932-0446
Quebec, Montreal – Morgentaler Clinic 514-351-0291
INDIA
Marie Stopes International
NETHERLANDS
Listing of Clinics
PACIFIC ASIA
Marie Stopes International
ROMANIA
Marie Stopes International
SOUTH AMERICA
Argentina – Socorristas en Red (feministas que abortamos)
Bolivia – Marie Stopes International WhatsApp al 789-98014 o a nuestra Línea Confidencial 901-111-901 (0,75 ctvs. el minuto)
México – Marie Stopes México
>> Mexico City – Centro de Atención Integral a la Pareja, A.C. (55) 5741 34 88 / (55) 5740 74 67
>> Mexico City – Médica Center Fem (55) 5748-0722
SOUTH ASIA
Bangladesh – Marie Stopes Bangladesh
India – Foundation for Reproductive Health Services India
Nepal – Marie Stopes Nepal
Sri Lanka – Population Services Lanka
VIETNAM
Marie Stopes International
ABORTION RELATED FEEDS & POSTS