What is Telehealth Abortion?
In an effort to preserve abortion access, reproductive health care providers developed telehealth for medication abortion (Abortion Pill) — which uses pills to end a pregnancy.
This method enables patients to obtain their abortions safely without the traditional need for in-person pregnancy testing, pelvic examination, ultrasound or labs.
Clinicians are able to evaluate patients remotely via a telehealth visit (e.g. video or phone) to determine their clinical eligibility for this service based on their health and gestational age.
If eligible, patients may be able to pick up their abortion medications curbside or receive them by mail and take these pills at home.
The follow-up visit with a clinician also happens via telehealth or through a phone call.
Many women pregnant under 10 weeks, choose the Abortion Pill because it is less invasive (non-surgical procedure) and more private than a surgical abortion.
NOTE: If you live in a state state that offers patient access to the abortion pill via telemedicine — you can get fast, safe and affordable abortion care right from your home. Call one of the providers below to see if you qualify to receive medications via mail or by stopping by the clinic.
IMPORTANT: Unfortunately, this service is not available in all states, therefore, you'll need to contact a provider in your state to schedule an appointment for in-clinic care.
California Abortion Clinics
FPA Women's Health Downtown Los Angeles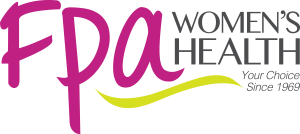 FPA Women's Health Downtown Los Angeles
Abortion Pill up to 10 weeks
Procedure Abortion up to 14 weeks
Second Trimester Abortion 14+ weeks
State-funded Financial Aid Program / Most Insurance Accepted / Medi-Cal Accepted
601 S. Westmoreland Avenue
Los Angeles, CA 90005
Virginia Abortion Clinics
Falls Church Healthcare Center
ABORTION RELATED FEEDS & POSTS