NOTICE: Abortion is ILLEGAL in the state of Alabama
Abortion is completely banned in Alabama with very limited exceptions because of a new Alabama law that went into effect June 24, 2022. It is legal to travel out of state to get an abortion.
Click on clinics in other state listings / nearby states to find abortion care near you.
Alabama Women's Center for Reproductive Alternatives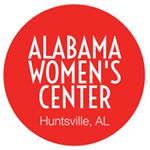 4831 Sparkman Drive NW
Huntsville, AL 35810
256-536-2231 local
ABORTION RELATED FEEDS & POSTS