Will I Produce Breast Milk After an Abortion
Many women who choose abortion worry about producing breast milk after the procedure. It's true that some of the hormone shifts a person experiences after birth are similar to those following an abortion. The critical distinction, however, is that there is no baby to latch on and stimulate breast milk production. Women who have abortions in the first trimester or early second trimester almost never produce breast milk. Even when they do, because there is no baby, the milk quickly dries up. If you have a very late abortion, especially if the abortion is after 20 weeks, there is a real chance of producing breast milk. Here's what you need to know as you consider your abortion clinic options.
Will I Produce Breast Milk After an Abortion?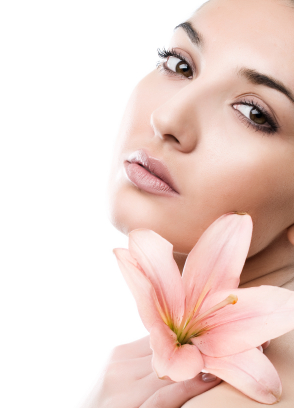 If you have an abortion before 16 weeks, it is almost certain that you will not produce breast milk. After 16 weeks, there is a small chance of producing breast milk, and between 20 and 22 weeks the chance increases. One way to assess whether you will produce breast milk is to see if you are already making colostrum, the earliest form of breast milk. Try gently squeezing your breasts to see if anything comes out. If you notice a milky discharge, it is more likely you will produce breast milk.
Researchers have not tested the likelihood of producing breast milk after an abortion, but we can learn a lot from looking at data on late pregnancy losses. A small study of women whose pregnancies miscarried or who had a dilation and evacuation for a dead fetus after 16 weeks found that about a third produced breast milk. The later they were in pregnancy, the higher the odds were of lactating.
What to Do if You Begin Producing Breast Milk
Breast milk operates on a supply and demand principle. If there's no demand for your milk, your supply will quickly dry up. That means you don't need to do anything special if you're not nursing a baby. However, some women find that putting cold cabbage leaves in their bra helps. While a hot shower may relieve pain, it can also stimulate milk production. A better option is to take an ibuprofen.
If you're not bothered by milk production, your milk could actually save a baby's life. Milk banks across the country are constantly seeking donations for premature babies, babies whose mothers have died, and babies whose mothers cannot produce enough milk. If you don't mind the milk production, you could consider donating and helping another family. Find a milk bank here.
How Breast Milk Production Might Affect You
For most women, lactation is merely an inconvenience that may cause some pain and breast swelling. There are two situations in which producing breast milk might present a problem:
If you have an older baby whom you are currently nursing at the time of your abortion, their nursing can stimulate more milk production. Talk to a lactation consultant if you're concerned about this, since they can help you maintain your current supply without ending up with an oversupply.
Breast milk can suppress ovulation through a process called lactational amenorrhea. For women who have second trimester abortions because of a sick or dying baby, or for other medical reasons, breast milk production can delay the ability to get pregnant again. A doctor or lactation consultant can help you review your options for safely getting pregnant again, even if you produce milk.
The right abortion clinic can answer your questions about how abortion will affect your health, fertility, and milk supply. So compare options, ask lots of questions, and choose the clinic that is most responsive to your needs.
ABORTION RELATED FEEDS & POSTS