EMW Women's Surgical Center
EMW Women's Surgical Center – Member of NAF and ACN
The Supreme Court has overturned Roe v. Wade. Kentucky's "trigger law" that bans abortion in the state is currently blocked by a court order as of June 30.
Call the clinic for details. We are OPEN!
EMW Women's Surgical Center abortion clinic in Louisville, Kentucky
People choose EMW because our trained and experienced staff provide extremely safe medical care in a supportive and non-judgmental environment. After caring for women at the center for over 39 years, we have learned from our patients that they know themselves best and they assist us in understanding their own individual needs and expectations.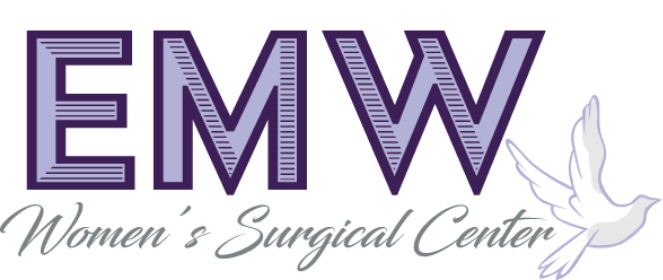 We not only respect all women's CHOICES but also know that our patient's needs are unique and that "individualized care", needs to be available for each of them.
EMW Women's Surgical Center is a free-standing, state-of-the-art facility located in downtown Louisville, KY.
Our Center is fully equipped with the latest advancements to provide superior medical services. We are constantly refining and evaluating our delivery of services to ensure the highest standards are met.
Our Staff
We have a dedicated, compassionate and talented team of professionals. Our staff, many having been with us for over 16 years, are distinguished in their knowledge, sensitivity and ability to provide quality care in abortion services. Our staff includes three physicians (MD), R.N.'s, LPN, nurse anesthetists (CRNA), anesthesiologist, medical assistants (MA) surgical technician and office staff who are committed to providing care in an environment of warmth and dignity.
Clinic Director
A social worker with a training certification in marriage and family therapy. She is compassionate and dedicated to each individual patient. She is always available to talk to you before, during and after your visit.
Our Physicians
Board certified obstetrician/gynecologists and are professors at the University of Louisville. Universities trust us to train their medical residents. Our physicians direct a long acting reversible contraceptive (LARC) program to which we can make referrals. IUD's and implants are placed at a very low cost.
Respect, kindness and confidentiality are the cornerstones of the special relationships we share with all our patients. We are humbled by the trust that we receive from the women we meet and it is our privilege to be invited into their lives.
Proud Members
The National Abortion Federation (NAF) link is the primary professional standard-setting and training organization for abortion providers in the United States. The 300 NAF members across the country follow NAF's Clinical Policy Guidelines, which are updated annually to insure your state-of-the art care and medical safety.
Use NAF's provider locator to find a NAF clinic near you.
Convenient Services
We have five surgery days every week, including Saturdays, and can usually work you in for an appointment quickly.
Abortion Pill (Medical Abortion, At-Home Abortion) up to 9 weeks, 6 days
Commonly called the "abortion pill". Medical abortion is a non-invasive procedure for termination of a pregnancy that provides women with a medical alternative to surgical abortion. We routinely provide medical abortions to 9 weeks and 6 days of pregnancy. It is a SAFE and EFFECTIVE method for an abortion.
The State of Kentucky requires a face-to-face consent 24 hours before your procedure. This consent can take place in-person at EMW or by video consent via your computer or smartphone. Information can be found HERE.
At EMW Women's Surgical Center we use a combination of 2 medications to end a pregnancy: Mifepristone (Mifeprex) and Misoprostol (Cytotec)
The average length of time you should expect to be at our center is 3 hours. You will have an opportunity to meet with our Counselor to discuss the procedure and your feelings and concerns at the appointment. Our staff is here to support and help both patients and those who are with you in this experience.
Note: If you are planning on having the medical abortion you do not need a driver.
The Pregnancy Calculator below is an estimation of weeks from reported last normal menstrual period and does not constitute medical advice. A missed period does not necessarily mean that you are pregnant, and having a period does not mean you are not pregnant. Only an exam, pregnancy test, or ultrasound by a physician can confirm pregnancy and approximate length of pregnancy. The calculator should be used as a guide only and should not be relied upon for weeks of pregnancy, conception date, or due date.
Surgical Abortion (from 6 weeks to 21 weeks, 6 days)
The state of Kentucky requires a face-to-face consent 24 hours before your procedure. This consent can take place in-person at EMW or by video consent via your computer or smartphone. Information can be found HERE.
At EMW Women's Surgical Center, we offer surgical abortion care from 6 weeks to 21 weeks, 6 days of pregnancy. We offer a range of pain management options and single-visit appointments.
Before your surgical abortion procedure
At your abortion care appointment a nurse will obtain your medical history. It would be very helpful if you would fill out the Medical History form [PDF] in advance and bring a copy to the clinic at the time of your visit.
A medical assistant will take your vital signs and complete your lab work. At your visit, our staff will perform a trans-vaginal ultrasound. You will discuss your decision and options with a counselor and talk more about the procedure, risks, side effects, medical informed consent, and contraception options. The appointment will also include ultrasound and lab work.
Learn here about Fake Clinics – Crisis Pregnancy Centers – https://www.abortionclinics.com/crisis-pregnancy-centers/
ABORTION RELATED FEEDS & POSTS