Find abortion clinics Atlanta
235 West Wieuca Road NE
Atlanta, Georgia 30342
Abortion Clinic in Atlanta, GA – Atlanta Women's Center (aka Atlanta Women's Medical Center) specializes in first and second trimester abortion care up to 22 weeks in pregnancy, following current state regulations. They proudly opened in 1977 and have been providing abortion care for over 40 years!They are located in the Buckhead area of Atlanta and are a state-licensed Ambulatory Surgical Center (ASC). Their accreditation as an ASC requires a rigorous inspection that commits us to having excellent patient care, commendable safety records, continually educated staff, modern medical equipment and high standard policies and procedures.Credit Card Payments & Remote Credit Card Authorization FormThe following credit cards are accepted: VISA, MasterCard and Discover. If the cardholder is unable to be present on the date of service, you must complete the Atlanta Women's Center Remote Credit Card Authorization Form. The cardholder must complete this form with a copy of their identification and both sides of the credit card. Patients must bring the completed form with the required information to their appointment.
Birth Control Options:
Please click here for a list of birth control options offered by Atlanta Women's Center. Birth Control Options
---
Abortion clinics Atlanta – Feminist Women's Health Center provides safe, nonjudgmental and compassionate abortion care services. If you are pregnant and would like to consider your options – they are there to help and support whatever decision you make.They provide a wide range of safe and affordable gynecological wellness services including annual exams, STI testing & treatment, birth control, pregnancy testing, etc. They are committed to making our services safe and welcoming to the LGBTQIA+ community.
---
Abortion clinics Atlanta – Summit Medical Associates Atlanta your trusted source for reliable information on abortion care services, gynecological and well woman exams, and pregnancy counseling and referral options.
THEIR GOAL is to provide safe and compassionate abortion care in an environment that respects the dignity, needs, and privacy of all of our patients in Atlanta, Georgia
Summit Medical Centers offer:
RU486 / Abortion Pill (Medical Abortion) up to 10 Weeks
Pre/Post Abortion & Pregnancy Options Counseling
DNA, Pregnancy & STD Testing
Birth Control Options Counseling
Low-income women may be eligible for STATE or PRIVATE FUNDING, and women with health insurance may be covered for abortion services. Please contact the location nearest you for details.
---
Find an abortion clinic near Atlanta
Abortion clinics Atlanta offer Abortion Pill, RU486, medical abortion, and surgical abortion care. Many of the Atlanta abortion clinics offer gyn services like annual exams, Pap Smear testing, pregnancy testing, STD Testing and Treatment. Call the clinic to verify the services they provide and ask about their fees.
ACOL is the 1st and LARGEST online directory for abortion clinics comprised of over 200 STATE LICENSED abortion clinics and abortion providers, including Planned Parenthood. Some of the abortion clinics on this directory offer private medical abortion ("Abortion Pill"), early abortion and late abortion care.
Abortion Clinics Online (formerly Gynpages.com) has been online since 1995 and has had over 35 million visitors. Some of the MOST REPUTABLE abortion doctors, clinics, and centers in the country are listed here.
Watch out for #FakeClinics!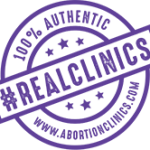 ABORTION RELATED FEEDS & POSTS