Abortion Clinics Online is proud to Spotlight – Femicare Surgery Center
http://www.FemicareSurgery.com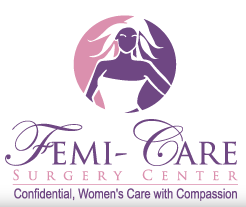 Femi-Care Surgery Center is an abortion clinic in Baltimore, Maryland devoted to providing confidential and compassionate women's health care and abortion services.
We realize that some of you have had to make some difficult decisions that led you to our office, and for others you are seeking the same professional services that you have experienced at Femi-Care Surgery Center in the past.
Abortion services offered:
Femi-Care Surgery Center (FCSC) is devoted to providing confidential women's care with compassion.
Our staff is dedicated to making our patients as comfortable as possible. We realize that you have had to make some difficult decisions that led you to our office.
Our location is in a PRIVATE office setting. We are one of the very few state approved surgery centers that offers sleep anesthesia. We are also nationally approved by American Association for Accreditation of Ambulatory Surgery Facilities, Inc. ("AAAASF") and State of Maryland credentialed.
Unlike other clinics, we also offer gynecological services. Our surgery center is run by a board certified physician and by physicians with extensive experience. Our facility is proud to offer personable, unbiased approach to our patients. Our staff also consists of CRNAs, RNs, and Medical Assistants, all of which provide you the best possible service we can.
We work with two abortion funds – DC Abortion Funds and Baltimore Abortion Funds. Helping individuals in Baltimore, MD who need abortion care but cannot afford the full cost of an abortion procedure.
1212 York Rd., Suite B101
Lutherville, MD 21093
(443) 394-0520
(443) 394-0523
Monday – Thursday | 9 AM – 5 PM
Friday | 9 AM – 4 PM
Saturdays | 8 AM – 4 PM
Abortion Clinics Online spotlights other abortion clinics similar to the Spotlight – Femicare Surgery Center