College Park Abortion Clinics – Metropolitan Family Planning Clinic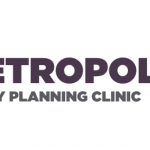 College Park Abortion Clinics – Metropolitan Family Planning Clinic is a DISCREET and CONFIDENTIAL ABORTION CLINICS offering abortion care, gynecological, and contraceptive services. Our staff offers understanding and compassionate care for women of all ages in need of confidential abortion and family planning options. We provide complete family planning solutions to help you plan the future that works best for you. Whether you need routine gynecological care, abortion services, or comprehensive family planning services, we can provide you with safe and trusted services from a caring medical staff.
Abortion Services
At Metropolitan Family Planning Clinic, we offer a range of options for women experiencing unwanted pregnancies. We understand that your needs are sensitive at this time and so we offer discreet abortion options in a PRIVATE and SAFE setting. We will schedule a private abortion at a time that best suits your needs while providing the highest quality medical care and support. As one of the premier abortion clinics in the area, we offer MEDICAL ABORTION also known as SURGICAL ABORTION in addition to the ABORTION PILL. We are here to help you make the choice that is right for you while offering access to the VIP ABORTION services you may need.
Gynecological & Contraception Service
Our full service clinic provides COMPREHENSIVE GYN and BIRTH CONTROL services that are SAFE and EFFECTIVE. We understand that you are looking for a medical provider you can trust and we are proud to provide a safe environment as well as the highest levels of medical care for our patients.
College Park Abortion Clinics – Metropolitan Family Planning Clinic, we understand that you need a private and discreet setting when you are seeking medical abortion services. We provide a safe environment for our patients from Washington, DC, Silver Spring, MD, Rockville, MD, and the surrounding areas. Here you will be attended to by a caring and competent staff who put your needs first. We will explain the safety guidelines of using the abortion pill so that you are fully informed about what to expect from your medical abortion.
Medical Abortion is a non-invasive, medication based, method for early pregnancy termination of unplanned pregnancy. It is an early option method, which can be performed up to 9 weeks (63 days) of gestational age with success rates of 92-95%. Many studies have found that the overall satisfaction after medical abortion is similar to that of surgical abortion despite some of the more annoying side effects.
Watch out for #FakeClinics!
ABORTION RELATED FEEDS & POSTS