Is it Dangerous to Have Two Abortions?
About half of people who have abortions have had one before. If you're considering a second abortion, you probably already know that abortion is safe and that people rarely regret abortion. What you might also have seen is articles promising that a first abortion is safe, but that multiple abortions can cause side effects. So is this true? The short answer is no. It is very unlikely that having multiple abortions will cause any medical problems at all, let alone serious medical issues. Here's what you need to know as you weigh your options.
Abortion vs. Pregnancy: Which is Safer?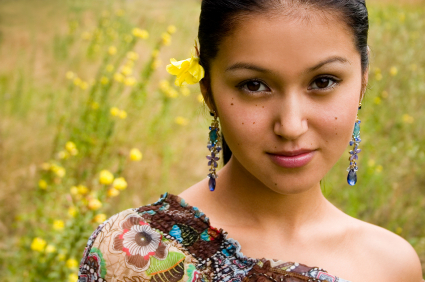 The first question to ask when weighing the benefits and risks of a second abortion is whether abortion is safer than pregnancy. Because ultimately, if you're considering an abortion, you can't compare the risks of abortion to not having an abortion. You have to compare the risks to continuing a pregnancy, since not being pregnant is no longer an option. The evidence here is clear: abortion is significantly safer than continuing the pregnancy. In states with the highest maternal mortality rates, abortion may be up to 10 times safer than pregnancy. The death rate from abortion is comparable to that of minor dental procedures, and complications are very rare–even if you have underlying medical conditions.
Risks of a Second Abortion
A second abortion is no more dangerous than a first abortion. The only risk here is cumulative. In other words, if you have a 1 percent risk of a complication with an abortion, then you have faced that 1 percent risk twice, so it is more likely you will have a complication with one of your abortions. However, the overall risk remains very rare.
There is some very limited evidence that two abortions back to back may increase the risk of abortion complications. This is because getting pregnant right after a pregnancy is risky. So the risk here is really the risk of two pregnancies close to one another, not the abortion itself. Still, you may be more vulnerable to injuries to your uterus and infection if you have an abortion a few months after a pregnancy or prior abortion.
Will Having Two Abortions Affect My Fertility?
A pervasive myth suggests that abortion affects fertility, and that a second abortion can be catastrophic for your ability to ever get pregnant again. Don't believe these lies. A second abortion will not mean you can never get pregnant. In fact, it has no effect at all. A study of nearly 60,000 mothers looked at rates of secondary infertility, which is infertility following a pregnancy. Researchers found higher rates of secondary infertility among those who did not have abortions than those who did. This suggests that abortion has no effect on fertility at all. Other research has reached similar conclusions.
The only potential effect abortion could have on your fertility is if you suffer a catastrophic complication such as a uterine perforation. These complications are very rare, and much rarer than pregnancy complications that can endanger fertility.
No matter how many abortions you have or why, choosing a safe abortion clinic staffed by caring, competent people can reduce the risk of the procedure and ensure you have a good experience. Click here for tips to choose the right abortion clinic for your needs.
ABORTION RELATED FEEDS & POSTS