Five Abortion Safety Facts You Need to Know
An unwanted pregnancy can be terrifying. Walking into an abortion clinic filled with people you don't know can be even more upsetting, especially if you're torn about your decision or anxious about your health. Here are five abortion safety facts you need to know about the safety of abortion.
The anti-choice far right capitalizes on this, questioning the safety of abortion and telling women it's safer to carry their pregnancies to term. It's normal to be scared, even terrified, of an unfamiliar medical procedure. But your fear does not mean the situation is actually dangerous. Abortion is one of the safest medical procedures you can have.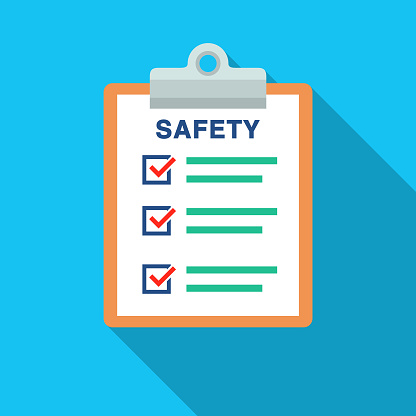 Pregnancy is significantly more dangerous than abortion
Pregnancy is about 29 times more dangerous than abortion. In some states, where the maternal mortality rate is extremely high, pregnancy is even more dangerous–as much as 100 times more lethal than abortion. If you're afraid of dying or long-term complications, abortion will always be the safer bet.
Abortion is about as dangerous as dental surgery
One way to conceive of abortion's relative risk is to compare it to other procedures. Abortion remains one of the safest surgeries. In fact, if you compare abortion complication rates to those associated with dental surgeries, you'll find abortion is no more dangerous than getting a tooth pulled.
Abortion complications are highly treatable
A 2010 study of abortions found that just one quarter of one percent produced serious complications. All of these complications were treatable; not one single participant died. With prompt care, even serious abortion complications can be expertly managed.
Post-abortion syndrome is not real
It's true that abortion, just like any other medical procedure, can be traumatic. But there is no evidence suggesting that abortion is more traumatic than other medical procedures. Moreover, the rate of mental health issues following abortion is lower than following pregnancy. Every major scientific body studying the issue finds that there is no such thing as post-abortion syndrome. Indeed, abortion correlates with a lower risk of mental health problems.
Abortion will not affect your long-term health
Myths about the link between abortion and breast cancer or abortion and fertility continue to spread. The truth is that abortion does not affect long-term health. Indeed, abortion may even improve your health if you have a high-risk pregnancy.
Quality / Standards of real abortion clinics
National Abortion Federation (NAF) provides clinical standards and guidelines that can be used at any abortion-providing facility. NAF Members receive Quality Assurance and Improvement (QAI) site visits from trained NAF quality assurance clinicians to assist providers in adhering to the standards set forth in NAF's Clinical Policy Guidelines for Abortion Care.
ABORTION RELATED FEEDS & POSTS