Shreveport Abortion Clinics – Hope Medical Group for Women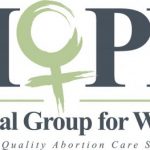 Shreveport Abortion Clinics – Hope Medical Group for Women are dedicated to assisting women faced with unplanned pregnancy. We offer:
"Medication abortion" or Mifeprex (the abortion pill)
Surgical pregnancy termination starting as early as four weeks from the missed period
Complete abortion care through 16 weeks from the last menstrual period
Pregnancy prevention information and education
Post abortion contraception
Physician referral
Adoption referral
We care about both your physical and emotional needs.
Financial assistance is available to those who qualify.
Second Trimester Abortion
Abortions performed at Hope from the 14th week to 16.5 weeks after the first day of the last menstrual period require additional dilation of the cervix. The dilation process and the abortion are performed in one day. Generally, however, more time is spent at the clinic than for first trimester abortion. Patients can expect to be at the clinic three to five hours and afterwards usually feel like they are having a period as the uterus returns to its normal size. Most women return to work or school the next day.
Patients receiving surgical abortion care at Hope Medical Group will need to have a driver as analgesic medication is given.
All women deserve professional abortion care.
Services are provided by skilled, qualified professionals—doctors, nurses, technicians, and counselors—who believe your emotional well-being is as important as your physical well-being. We understand that terminating a pregnancy requires strength and courage and is worthy of respect.
We understand your problems.
We care about them.
We can help.
People who care when care is needed.
Watch out for #FakeClinics.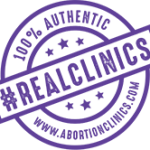 ABORTION RELATED FEEDS & POSTS