Montgomery Abortion Clinics – Reproductive Health Services
811 South Perry Street
Montgomery, Alabama 36104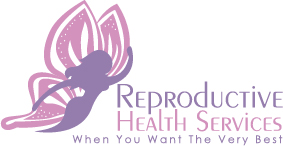 Reproductive Health Services ("RHS") was one of the first clinics to provide healthcare for women in Alabama. The clinic has provided abortion services and other health care for women for more than 30 years. RHS is committed to keeping abortion a safe and legal alternative and to providing caring, professional services at reasonable fees.
The clinic provides early outpatient surgical abortions and routine gynecological services, which includes pregnancy testing, pap smears, STD testing, oral contraception, Depo Provera (the 3 month shot) and Emergency Contraception.
RHS is licensed by the Alabama State Health Department and is a current member of the National Abortion Federation.
Our staff includes board eligible and/or certified OB/GYN physicians, OB/GYN Nurse Practitioners, RNs, LPNs, counselors and related support personnel dedicated to providing the highest quality care.
Alabama Law requires women seeking an abortion to receive state mandated information at least 24 hours before their abortion. Due to this 24-hour waiting period, you will need to schedule 2 appointments.
At your first visit: 
You will complete medical history forms and receive a copy of the Alabama Resource Directory and the Did You Know booklet. We are required to provide a copy for you to view however; you are not required to take this material home. You may choose to view the Did You Know video instead. You will have an opportunity to talk with a staff member to discuss your needs or concerns.
We will also perform a pregnancy test, ultrasound and lab work at this visit. This visit takes less than one hour.
There is a $100.00 fee required today and it WILL be applied toward your fee. We accept cash, debit card, money order, Visa, MasterCard or American Express. We do not accept personal checks. 
Find Montgomery Abortion Clinics – Reproductive Health Services to be a #RealClinics versus
#FakeClinics
ABORTION RELATED FEEDS & POSTS