Fort Pierce Abortion Clinics – A Woman's World Medical Center
503 South 12th Street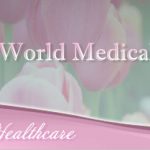 Fort Pierce Abortion Clinics – A Woman's World Medical Center is now offering a $50.00 discount for our Surgical procedures for patients who are on medicaid (patients on medicaid need to bring a printout that they are on medicaid), going to school or who are from a different county. One discount per patient.We see women from Fort Pierce, Vero Beach, Port Saint Lucie, Okeechobee, Stuart, Jensen Beach, Melbourne and surrounding areas.
Abortion Services in Vero Beach, FL & Surrounding Areas
We're delighted that you are taking a look at A Woman's World Medical Center here on the web. We know how difficult it can be to choose a doctor from a web site or the yellow pages, especially for birth control and abortion care.
Our clinic provides abortion care from 3 to 17 weeks of pregnancy from the first day of your last normal period, annual GYN exams, birth control services, pregnancy testing and decision counseling. We provide Surgical Abortion and the Abortion Pill.  Our caring staff will give you all the information to help you decide which method is best for you.  We feel strongly that women should have counseling opportunities that fit their situation. Our focus is information and understanding rather than therapy.
The Abortion Pill
Abortion is never an easy decision for a woman to make. This is why at A Woman's World Medical Center is here to help make the process as easy and as painless as possible for you. The abortion pill is an alternative abortion method that allows you to make limited visits to our office, allowing you to feel more comfortable throughout the process within your own home.
The abortion pill is available from 5-8 weeks from the first day of your last normal menstrual cycle. It is a two-step process that involves a visit to the clinic for an ultrasound, lab work, paperwork, counseling and taking the actual medication itself (which stops the pregnancy from growing.)
Fort Pierce Abortion Clinics – A Woman's World Medical Center is the only facility of its kind in the five county area surrounding Ft. Pierce. The clinic was founded in 1991 by Candace Dye, a lifetime resident of St. Lucie County. A Woman's World provides a wide range of family planning, gynecology and abortion services. Candace and her staff are dedicated to providing emotional support and quality care in an atmosphere of safety and warmth.
The clinic is a member of the Abortion Care Network (http://abortioncarenetwork.org/) and works with Florida Pro-Choice groups to protect access to abortion services. This is a woman owned and managed facility that pays special attention to both the emotional and physical needs of each and every patient. Candace Dye has been involved in abortion services since 1988 and plans to continue caring for the women of the Treasure Coast for years to come.
Abortion services are available from 3-17 weeks from the first day of the last normal menstrual period. Vacuum aspiration is the safest surgical procedure to terminate a pregnancy. The procedure is performed by an OBGYN who has performed abortions for over 33 years and who has worked with Candace for 20 years.  This procedure ends an early pregnancy by gently suctioning the lining of the uterus and removing the products of conception.
Abortion Clinic in the Vero Beach, Stuart, Fort Pierce, FL Area
Our care physicians will send you home with the remaining medications and detailed instructions on when and what to do with them. 48-72 hours after taking the abortion pill at the clinic, in the privacy of your own home, you will insert 4 pills (called misoprostol) vaginally and lay down for 15 minutes. They will dissolve in about 30-120 minutes.
These pills will help the cervix to soften and the pregnancy tissue to pass. This is not pain free, there will be heavy bleeding and cramping for about 2-6 hours. Within 2 weeks you will have a follow up appointment to repeat the pregnancy test and ultrasound. The follow up is included with the cost of the abortion pill.
If you are in the Vero Beach, Fort Pierce, Port St Lucie, FL areas and in need of an abortion clinic call A Woman's World Medical Center today!
Watch out for #FakeClinics!
ABORTION RELATED FEEDS & POSTS