Fort Lauderdale Abortion Clinics near me
7777 North University Drive, Suite 102
Mon-Fri: 8:30am – 5:00pm
Sat: 7:00am – 12:00pm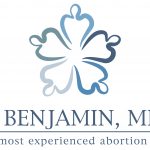 Call Center open evenings and weekends. Call for immediate funding if you cannot afford to have an abortion.
Michael Benjamin, MD OB/GN is a private practice gynecologic surgical center and has been in continual practice since 1975.
During this time we have accumulated a vast experience in first and second trimester abortion, in-office tubal sterilization, and the abortion pill.
We have also provided our gynecology patients the full spectrum of minor gynecological surgery. We have state of the art diagnostic and monitoring equipment and are fully equipped to deal with medical contingencies. As a result, we have developed the reputation as the center of last resort for difficult and complicated cases. In addition to technical expertise, we feel that we have developed a special sensitivity to emotional needs of women contemplating a pregnancy termination.
OUR STAFF
Our surgeon Michael Benjamin, M.D. received his medical degree from the State University of New York, Downstate Health Sciences Center in 1967. He served an Internship and Residency training in Obstetrics and Gynecology at the Long Island Jewish Medical Center and Queens Hospital Center from 1967-1971. Dr. Benjamin also served as an Obstetrician and Gynecologist in the USN from 1971-1973 and was certified by the American Board of Obstetrics and Gynecology in 1973 and re-certified in 1996. He is a fellow of the American College of Obstetrics and Gynecology and several surgical societies. Since 1973 Dr. Benjamin has been in private practice of OB/GYN in the Fort Lauderdale area. Over the course of time he has become increasingly specialized in office gynecologic surgery, and introduced many innovations to the community.
Our Registered Nurse Practitioner has added greatly to our abilities to facilitate visits for routine evaluation. She is readily available for minor problems and generally sees patients for routine post-abortion exams. In addition she is available for women who prefer female practitioners for their gynecologic healthcare.
Our head nurse has had such extensive "hands-on" experience with patients with problem pregnancies that she instinctively responds to their needs, be they medical or emotional.
Find Fort Lauderdale Abortion Clinics — Michael Benjamin, MD OB/GYN is Florida's most experienced abortion providers. This is a #RealClinics
Non-Surgical Abortion with Mifepristone (Abortion Pill)
Mifepristone is a synthetic hormone originally developed in Europe (the French abortion pill). It was used there for many years where it provided to be safe and effective alternative to surgical abortion. After years of delay because of political controversy, it was approved by the FDA for use in the United States in 2000. We have been using Mifepristone since then with very satisfactory results. It has been our experience that up to the 10th week of pregnancy, Mifepristone is as safe and effective as surgical abortion. Although it involves a longer process and increased pain, Mifepristone is an important option for women whose priority is privacy, autonomy, or the comforts of their own home.
Dr. Benjamin provides a preliminary screening which includes pelvic ultrasound to insure that the stage and location of the pregnancy are appropriate for Mifepristone. If there are no medical issues, we administer the Mifepristone table at the time of the initial visit. We provide a second drug, Cytotec, as well as pain medication of choice with instructions for use at home. We include a 2 week follow-up visit to insure that the procedure is complete.
more information about Fort Lauderdale Abortion Clinics — Michael Benjamin, MD OB/GYN
ABORTION RELATED FEEDS & POSTS