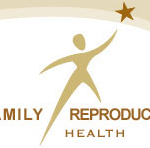 Spotlight: Family Reproductive Health, Charlotte North Carolina
"We are a women's health center specializing in family planning and abortion services. I began working here in 1982 and later became the owner of the clinic. As a nurse, a mother and a feminist, I wanted to create a different atmosphere for women confronting sexuality and pregnancy decisions. I have created a place for you to find and hear your own voice. So, in our clinic we tell the truth, we talk about the hard "stuff," we laugh, we cry, and we hold women in high regard." – Deborah Walsh, Executive Director/Owner
Family Reproductive Health abortion clinic in Charlotte, North Carolina offers a variety of family planning, GYN and abortion services. Our staff are well trained, skilled, compassionate and committed to providing high quality care. Women of all ages come to us for birth control, diagnosis and treatment of sexually transmitted infections, annual check-ups and Pap Smear tests, pregnancy tests, ultrasound dating of pregnancy, decision counseling surrounding pregnancy, and abortion services.
A woman experiences pregnancy with her physical as well as her emotional and spiritual being. We offer excellent medical care in a clean and safe environment. We go a step farther to pay attention to the other aspects of this decision. A woman's head may be saying one thing and her heart another. Acknowledging the range of feelings will help a woman make the best decision for her life and move forward from a place of peace and power. Women are the gatekeepers of life. We have always decided when to bring life into the world through our bodies. We trust your ability to find your own path. Our focus is the woman who sits in our midst. Our mission is to make the world a better place, one woman, one family at a time.
Services Offered
Abortion From 4 to 17 Weeks
Abortion By Pill
Same Day Appointments
Walk-in Pregnancy Testing
Pain Medication or Injection Sedation
Ultrasound Included
Lab Tests (Rh Typing, Anemia Screening & Pregnancy Test)
Follow-up Examination Included
Pregnancy Confirmation for Medicaid
Family Planning and Birth Control
Ask About Private Appointments
Family Reproductive Health is located at:
700 E. Hebron Street
Charlotte, North Carolina 28273
Call us at: 704-551-0808 or 800-952-9034
Our office hours are :
Monday through Friday 9:00 AM to 5:30 PM
Saturday 8 AM to 1 PM
Pregnancy Test Services Monday through Saturday during open hours
> Special Counseling Services by Appointment
Lear about real abortion clinics versus fake abortion clinics.