Coronavirus (COVID-19)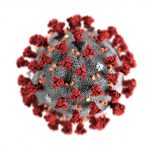 During this national pandemic of the Coronavirus (COVID-19), abortion care remains an essential health service, therefore we will continue to refer patients to facilities for abortions. Please be aware that most clinics have Coronavirus (COVID-19) guidelines in place to reduce exposure to patients and staff. Call them to verify their hours and procedures.
We know it is important that patients do not postpone needed healthcare, especially abortion care, as delaying an abortion increases risks and costs. But, please note, for everyone's safety, clinics are following the guidelines for everyone's health and safety.
If you have had any of the following symptoms of illness in the last 48 hours, you'll probably be asked to reschedule your abortion appointment:
General cold and flu symptoms
Runny nose
Sore throat
Fever (100.4 or higher)
Cough
Shortness of breath
Body aches/tiredness
What Should I Do If I Feel Sick?
Do not go to the ER with these symptoms unless you have a medical emergency
Stay home and call your doctor or your local health department if you have cold or flu symptoms
Helpful Links:
COVID-19 FACT SHEET
VISIT CDC FOR ADDITIONAL INFORMATION
Ask the abortion clinic nearest you about their COVID19 guidelines – searching here.