Pilgrim Medical Center
Pilgrim Medical Center
Abortion Pill up to 10 weeks
Procedure Abortion up to 20 weeks
Insurance Accepted / Medicaid Accepted
Pilgrim Medical Center abortion clinic in Montclair, New Jersey
Pilgrim Medical Center is a privately-owned abortion clinic in Montclair, New Jersey offering the highest level of safe, discreet abortion care.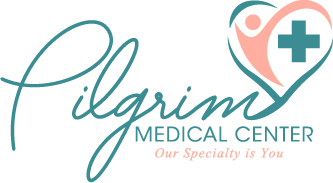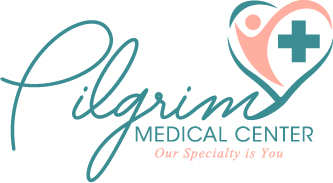 Our dedicated team of Board Certified and licensed gynecologists are some of the most experienced doctors in the practice of abortion. They all hold current and active admitting and surgical privileges at nearby hospitals. We are one of the few remaining licensed outpatient surgical centers in the state of New Jersey that specializes in abortion care through 24.6 weeks. We offer local and/or deep sedation anesthesia.
Pilgrim Medical Center offers the Abortion Pill (non-surgical abortion) and, unlike most locations that offer these services, if a follow up surgical abortion procedure is necessary it will be done in our facility by our physicians.
As a state licensed outpatient surgical center, Pilgrim Medical Center must, by law, maintain an operating facility in which all actions are directly under the strict supervision of the New Jersey Department of Health & Senior Services.
All of our employees are highly trained patient care specialists. Our surgical staff consists of Board Certified and licensed gynecologists, a Board Certified anesthesiologist, registered nurses and medical assistants who will tend to all of your surgical needs.
Easy access from all major highways, the town of Montclair maintains parking that is located behind most businesses on Bloomfield Avenue. Parking is metered, and each meter allows up to two hours of parking.
Opened in 1989 and have since provided continued surgical excellence in our specialized field of pregnancy termination through 24.6 weeks.
At Pilgrim Medical Center, we maintain a highly specialized and caring staff. From our Board Certified and licensed gynecologists and anesthesiologist to our receptionists, we supply every patient with personal care and consideration.
As a state licensed and AAAHC accredited facility, our center must adhere to strict rules and regulations set forth by the State of New Jersey and the Department of Health & Human Services. By choosing Pilgrim, you are insuring that your care will be professional, individualized and of the highest quality.
Our surgical suite and recovery area are both managed by registered nurses who are present at all times and tend to every need of every patient.
Mission
To provide the highest level of safe, discreet and culturally congruent medical care to all women. We believe that a well informed and educated patient is a most effective participant in her own health and happiness when it comes to her decisions. We are committed to delivering unparalleled patient care and support for all women.
Support
Our staff realizes how difficult of a time this can be and, as such, we offer support to our patients and their families when it comes to counseling and professional services to assist with your decision, assistance with travel and local accommodations to make your stay easier as well as assistance with genetic counselors.
We want all women to be able to plan their families on their own time and when it is right for them. Our facility is free of judgements and harassment from outside sources. We will be here for our patients when they are ready for us.
Abortion Services
Pilgrim offers private, confidential abortion services and total gynecological care at our facility.
Your care is provided by our two gynecologists.
We specialize in minor gynecological surgery. We can provide any minor surgical procedure that does not require an overnight stay in a hospital.
Specialize in abortion (termination of pregnancy). Our abortion services are performed from conception through 24.6 weeks. All surgeries are performed within one day. Non-surgical procedures are available to all individuals who are fewer than 10 weeks from their last menstrual period.
Pilgrim Provides total service with no hidden charges. The only additional charge would be for an optional post-operative visit that will be $70.
Pricing is available 24 hours a day. Call our office at (973) 746-1500.
Pilgrim accepts Medicaid and most major insurances. Please call for more information.
Is an ABORTION safe?
Having an early abortion performed by a doctor is one of the safest medical procedures there are. A D&C and the Abortion Pill are the safest methods for an early abortion.
The risks involved are minor, and may include excessive bleeding, mild infections, or incomplete abortion, all of which are treatable by a physician. Long term complications from abortion are exceedingly rare when performed by a qualified gynecologist, and so, the abortion is not expected to interfere with future fertility.
Learn here about Fake Clinics – Crisis Pregnancy Centers 
ABORTION RELATED FEEDS & POSTS