FPA Women's Health Oxnard
FPA Women's Health Oxnard
Abortion Pill up to 10 weeks
Procedure Abortion up to 14 weeks
Second Trimester Abortion 14+ weeks
State-funded Financial Aid Program / Most Insurance Accepted / Medi-Cal Accepted
City: Oxnard
Street: 1700 Lombard St, #110
State: California Abortion Clinics
Zip Code: 93030
Phone: 805-822-5879
FPA Women's Health Oxnard abortion clinic in Oxnard, California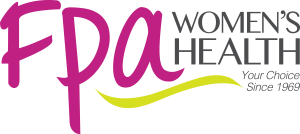 An unplanned pregnancy can cause a variety of emotional and financial stress in your life. If you find yourself dealing with an unintended pregnancy and are considering abortion, the caring, experienced medical team at FPA Women's Health in any of the multiple locations throughout Los Angeles County.
With multiple across California, the team of experienced and caring physicians and nurse practitioners provide the highest standard of medical care in a warm environment for women who are considering nonsurgical and surgical abortions. Contact the office by phone or online to get the help you need.
Abortion
What abortion options are available?
Depending on the number of weeks into your pregnancy, there are different abortion options. The three procedures include:
Abortion pill for 5-10 weeks
This nonsurgical, noninvasive treatment comes in the form of a pill. It's extremely safe and highly effective for the early stages of pregnancy, with a 94-98% success rate if you are eight weeks pregnant or less. You take the abortion pill at home and return to the office for a follow-up visit 1-2 weeks afterward.
Surgical abortion for 5-14 weeks
A dilation and curettage (D&C) abortion is a safe surgical method of terminating a pregnancy in the first 5-14 weeks. Your doctor typically performs this in-office surgery while you're under anesthesia so you're comfortable and have no memory of the procedure.
Surgical abortion for after 14 weeks
A dilation and extraction (D&E) is the safest, most effective way to terminate a pregnancy after 14 weeks. A D&E takes place in-office, with a pre-op exam the day before and general anesthesia the day of the procedure.
How does the abortion pill work?
If you decide to terminate a pregnancy in its earliest stages (5-10 weeks), you may choose the abortion pill over a surgical abortion. The abortion pill process involves several steps and two different types of medicine that stop a pregnancy.
The first pill you take prevents the pregnancy from growing. The second pill induces cramping and bleeding to empty your uterus, much like what happens during a miscarriage.
In most instances, with the abortion pill process, you terminate the pregnancy in 4-5 hours.
How safe are surgical abortions?
Surgical abortions are extremely safe and effective when an experienced OB/GYN, like the ones at FPA Women's Health, perform them. You're under the highest standard of medical care in a safe, sterile environment. The team of doctors and nurses are with you every step of the way to explain the procedure, prepare you for recovery, and help with aftercare if you need it.
With any type of abortion, the team of FPA Women's Health nurses are available by phone 24 hours a day to answer your questions. And a physician is always on call.
To schedule a consultation or to learn more about your options, call the office or book an appointment online.
Women's Health Services
Annual Exams

Cervical Cancer Screening

Colposcopy

Endometrial Biopsy

Pap Smear

STD Screening

Vaccines

Vaginal Infections

Vulvar Biopsy
Family Planning Services
Abortion

Abortion Pill

Non-Surgical Abortion

Surgical Abortion 5-14 Weeks

Birth Control

Pregnancy Testing

Sonograms
Learn here about Fake Clinics – Crisis Pregnancy Centers 
ABORTION RELATED FEEDS & POSTS