Alabama Women's Center for Reproductive Alternatives
Alabama Women's Center for Reproductive Alternatives – Member of NAF and ACN
Abortion Pill up to 9 weeks
Procedure Abortion up to 21 weeks
Both Male and Female Physicians
Alabama Women's Center for Reproductive Alternatives abortion clinic in Huntsville, Alabama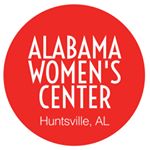 Alabama Women's Center for Reproductive Alternatives abortion clinic started with a simple premise: Make available to every woman the reproductive health resources she needs to plan a healthy, active, and prosperous life. At the same time, educate each woman about the importance of preventative health measures and responsible reproductive health choices.
This was our mission when we started the clinic, and this same idea still drives us today, over 18 years later. The track record we've accumulated over the years speaks to our commitment to patients, their families, and the community at large.
Our facility is clean and modern, with the latest technology at our disposal. Just as important, both our medical and office staff are second to none. We think you'll notice the difference immediately when you step foot inside our doors. We'd love to see you today to discuss your reproductive health needs and how we can serve you.
Alabama Women's Center for Reproductive Alternatives has been operating in Huntsville, Alabama since April 2001. We are the only clinic in the state of Alabama with staff, Board Certified, Gynecologists with local hospital privileges. We have both male and female physicians to meet your needs. Our physician are proponents of women's healthcare and have dedicated their lives to not only treating women but also educating them about the issues affecting their quality of life. Our physicians work diligently to ensure that every patient receives the highest level of care. Call us today to schedule an appointment.
Learn here about Fake Clinics – Crisis Pregnancy Centers 
ABORTION RELATED FEEDS & POSTS