Bleeding After an Abortion: What's Normal?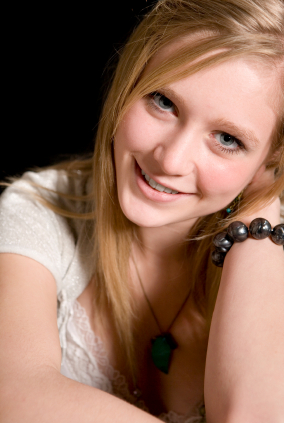 Abortion is one of the safest medical procedures you can have–roughly as dangerous as minor dental surgery. A small number of women, however, do have complications. One of the most common is excessive bleeding. After an abortion, you will bleed for several days, much like a period. Some women find that their bleeding is quite heavy, especially for later term abortions. This can be frightening. No one wants to go to the emergency room if it's not necessary, but delaying care for excessive bleeding is extremely dangerous. Here's how to tell whether your bleeding after an abortion is normal.
Is it Normal? Normal vs. Dangerous Post-Abortion Bleeding
Normal post-abortion bleeding is similar to, or slightly heavier than, a period. You may have cramps or see blood clots. Sometimes the blood comes out in a spurt or gush. This is normal as long as the bleeding slows right after.
Some signs that your bleeding is not normal include:
You feel dizzy or light-headed.
You can feel blood pouring out of you for longer than a few minutes.
You soak more than one pad an hour for more than an hour. If you soak through more than one pad in 15 minutes, don't wait to see if the bleeding continues. Seek care right away.
You pass several very large clots–larger than a golf ball–and your bleeding is heavy.
Your bleeding is so heavy that you soak through your pants or cover the floor in blood when changing your pad.
Treatment for Excessive Bleeding: Don't Panic!
Treatment for a hemorrhage or excessive bleeding can save your life. That doesn't mean you need to panic! With prompt care, a doctor can stop the bleeding. In most cases, you'll be home in a few hours. Here's what to do if you think your bleeding is abnormal:
Call the abortion clinic. If you do not get a call back in 15 to 30 minutes, call again. If you still do not get a response, go to the hospital. Otherwise, follow the clinic's instructions.
When you arrive at the hospital, tell them you are hemorrhaging. Be prepared to tell them the exact amount of blood you have lost–with pictures or a description of how many pads you have soaked.
If the hospital leaves you waiting for more than a few minutes without an evaluation, remind them again you are hemorrhaging. Bleeding is a medical emergency that requires immediate treatment.
Choosing the right abortion clinic ensures you get quality care, and may reduce the risk of bleeding and other serious complications. Here's how to find the right abortion provider for your needs.
ABORTION RELATED FEEDS & POSTS