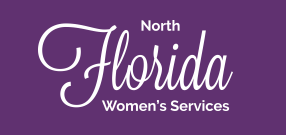 North Florida Women's Services
2412 West Plaza Drive
Tallahassee, FL 32308
(850) 877-3183
North Florida Women's Services, Inc. has been providing reproductive health services, including abortion, to the women of North Florida and South Georgia since 1981.
Our clinic has a long-standing reputation for delivering quality care in a compassionate and educational environment.
Board Certified/Board Eligible Gynecologists offer two types of first trimester abortion services: surgical abortion (vacuum aspiration), and medical abortion (RU486, Abortion by Pill). Other services include FREE pregnancy testing. Call for hours of availability.
North Florida Women's Services ("NFWS") is the most referred to state licensed abortion facility in North Central Florida and has been active in keeping women's reproductive services safe and legal since 1981.
Our dedicated staff is available during office hours to discuss questions, offer referral information, or make an appointment for one of our services.
We provide safe, compassionate, and private services to patients not only in Tallahassee, FL., but to all of the surrounding North Florida cities spanning from Pensacola, FL. to Jacksonville, FL. We also provide abortion services to patients from South Georgia, Alabama, and Mississippi.
How to prepare before abortion
Current Prescribed Medication List
Please make sure to bring a list of all medications along with the dosage to your appointment. It is very important that your Health Consultant be made aware of any medication allergies you may have.
Guests
Patients may bring one adult guest as a support person. Guests must be 18 years or older. We do not allow children in the building on procedure days. To protect the privacy of patients and for security purposes, guests are only allowed in the waiting area.
Guests are allowed to bring in cell phones but we ask that they follow the same rules regarding usage as patient. No pictures, no speaker phone and please use a headphone when listening to videos/music.                            
Shower/Preparations
Please make sure to bathe/shower the morning of your procedure. We ask that you refrain from having sex 48 hours prior to your procedure. Do not douche before your procedure.
What to Bring/Not Bring
For security reasons, we do not allow any purses, bags, or backpacks in the building. We do not allow outside food or drink. We do have water available for patients and guests in the waiting room.
We do not allow any children or minors as guests in the facility on procedure days.
You may bring your wallet. You will be required to show your picture identification. Your id will need to have your date of birth. An example would be your driver's license or passport.