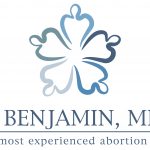 (954) 720-7777
7777 North University Dr.
Suite 102
Ft. Lauderdale, FL 33321
Florida abortion clinic
Michael Benjamin, MD is in a calming, private gynecology surgery center.
We offer the abortion pill and surgical abortions, from 3 weeks through the 24th week (second trimester abortion). The medical abortion (Abortion Pill) is available Monday – Saturday, and those appointments can be booked for the SAME DAY with our CRO ("Come Right Over") service.
In addition to technical expertise, we have developed a special sensitivity to the emotional needs of women in their second trimester or later. We understand and support those patients and their families facing PREGNANCY LOSS and are faced with that heartbreaking choice of abortion care due to FETAL INDICATIONS, the health of the mother, or demise. Patients travel across the country and from overseas to be treated by Dr. Michael Benjamin. He and our other physicians offer care and support during this heartbreaking time by following our TLC Program for Therapeutic Patients.
If you need FINANCIAL FUNDING, just ONE CALL to us will ensure that your request will be treated with care and diligence. We are an abortion provider member of the National Abortion Federation ("NAF") thus we meet all of the guidelines and regulations set by NAF.
We have been in continual practice since 1975 in Broward County. Our state of the art facility is located in Tamarac, Florida and is a TOP RATED abortion provider with hundreds of doctors and perinatologists from West Palm Beach, Boca, and the Greater Fort Lauderdale area referring their patients to us for pregnancy termination. We are just a short drive from the airport in Fort Lauderdale and Miami.
All appointments are CONFIDENTIAL. However, our Private Patients have special arrangements where their support person(s) can accompany them.