Spotlight: Metropolitan Medical Associates: Abortion Clinic in Englewood New Jersey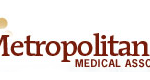 http://www.metropolitanmedicalassociates.com
MMA is the largest State Licensed Ambulatory Care Gynecological Center of NJ providing Gynecological and Abortion services to women for almost 40 years.
At our Englewood, NJ Center, we perform non-surgical abortion (Abortion pill / MIFEPREX) and surgical abortions up to 24 weeks. Our Board Certified Obstetrician Gynecologists have over 100 years cumulative experience in this field, making MMA the center with the most experience gynecologists not only in the state but nationally too. We are licensed in the state of New Jersey for these procedures for over 30 years.
Our goal
Our goal is to provide quality medical abortion care to women with the utmost regard for privacy, dignity and confidentiality. We are fully equipped with the latest surgical and diagnostic instruments, including ultrasound, on the premises.
Certification
Our dedicated team of Board Certified Gynecologists, with combined experience of over 100 years in their field, is the finest in the state of New Jersey and has privileges in the nearby Englewood Hospital. They are specially certified by the NJ Board of Medical Examiners to perform late abortions up to 24 weeks of gestation, perform surgical abortion, non-surgical abortion and administer the Abortion Pill.
Metropolitan Medical Associates
40 Engle Street, Englewood NJ 07631
Call: 201-567-0522 | 800-932-0378
For more information please call us Monday through Saturday from 8:00 AM through Midnight.
We are located in Englewood, NJ (3 miles from the George Washington Bridge). We are easily accessible by the NJ Turnpike, Garden State Parkway, Routes 80, 46, 17, and 4.
Learn about real abortion clinics versus fake abortion clinics.