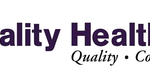 Equality Health Center is a non-profit, free standing healthcare facility with a highly qualified, dedicated staff of medical and support professionals. We are dedicated to ensuring that everyone has access to the healthcare services they require in order to stay in control of their gynecological and sexual health. To that end, we provide these important services:

​

Birth Control & Family Planning

Free Pregnancy Counseling

STD/STI Testing & Treatment

​
We are now offering more pain management options, at no additional cost, than any other New Hampshire clinic.
Scheduling an Appointment
Our healthcare workers can schedule an appointment promptly and will be happy to answer your questions. Call 855-502-3858 (toll free) or 603-225-2739 (local). They are available: 8:30 AM to 5:30 PM Monday through Thursday and 8:30 AM to 4:30 PM on Friday.
Our current appointment hours are:
​
Mondays from noon to 8pm
Wednesdays & Thursdays from 8:45am to 4:30pm
Fridays beginning at 7:30am (Surgical abortions only)
​
Our schedule is subject to change on occasion due to holidays, etc. We do our best to accommodate your schedule. When you call we will fit you in as soon as possible, often the same day.
Abortion Clinic Spotlight: Equality Health Center, Concord, New Hampshire are now pleased to offer free WIFI service throughout the building for the convenience of our clients.
Also, if you have health insurance and are hoping to use it for any visit at the Center, we will need you to provide us with information from your card so we can pre-verify coverage with your insurance carrier.
Financial Services

How to pay your bill and see which insurance plans we accept

Parental Notification

Abortion services for any person under 18

Contraceptive Options

Birth control at a glance
​Equality Health Center

38 S Main Street
Concord, NH 03301

​Make An Appointment