Camelback Family Planning abortion clinic in Phoenix, Arizona
Camelback Family Planning abortion clinic has been dedicated to providing women SAFE & PRIVATE abortion care in Phoenix, Arizona for nearly 20 years.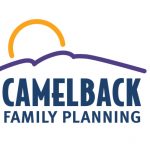 QUALITY CARE
At Camelback Family Planning abortion clinic our goal is to spend QUALITY TIME and individual attention with each patient. We feel it's important to make each patient feel COMFORTABLE by answering all of their questions and providing them with detailed information.
SAFETY
Because Camelback Family Planning cares about your safety,
we employ ONLY Licensed Registered Nurses who are with you throughout your abortion surgery.
No other abortion clinic in Arizona offers this SAFETY measure.
Camelback Family Planning abortion clinic offers the Abortion Pill and Surgical Abortion up to 23.6 weeks.
Camelback Family Planning is accredited by the National Abortion Federation (NAF)
OPEN MONDAY through FRIDAY | Occasional & Select Saturdays
Dr. Gabrielle Goodrick began her training to perform abortions during medical school at a local women's health clinic in Vermont in the early 1990's. This experience, along with a strong interest in women's health and reproductive choice, motivated her to pursue family medicine, a medical specialty that focuses on the whole family.
COMPASSIONATE & EXPERIENCED
What greater decision does a woman make in her family life than that of whether to continue or terminate a pregnancy?
As a Family Physician with over 22 years experience caring for families and women in need of abortion care, Dr. Gabrielle Goodrick is there for her patients through all of life's experiences, including a crisis pregnancy. She will support not only the woman but her family as well. It is not uncommon for Dr. Gabrielle Goodrick to continue to care for a woman after she has had a pregnancy termination in the office. There is a TRUST and UNDERSTANDING that develops during each office visit.
Dr. Gabrielle Goodrick earned her medical degree from University of Vermont in Burlington, Vermont. She trained in Family Medicine at Phoenix Baptist Hospital and worked at Planned Parenthood for 5 years before opening her own private office. She is a member of the National Abortion Federation  and Abortion Care Network. She is a Faculty Physician at University of Arizona, Department of College of Medicine-Phoenix and Adjundt Faculty at Touro University Nevada, College of Osteopathic Medicine.
BOARD-CERTIFIED & ACCREDITED
Camelback Family Planning is accredited by the National Abortion Federation (NAF), the largest national organization of abortion providers and adheres to the highest standards set by NAF.
Camelback Family Planning is licensed and inspected by the Arizona Department of Health Services.
EXCELLENT REPUTATION NATIONALLY
Dr. Gabrielle Goodrick has an outstanding reputation with health care professionals around the world. She has spoken nationally about the Medical Abortion (Abortion Pill), and was the first provider to dispense the Abortion Pill in the Southwest in November 2000. She is actively involved in education at the local level and nationally. She also trains future doctor's in her office from around the US and Canada.
ESTABLISHED OFFICE WITH DEDICATED STAFF
Their dedicated staff is warm and professional. They are experienced and knowledgeable and will help you to be as comfortable as possible during your office visit. We will be respectful, kind and sensitive to your needs during this stressful time.
---
Arizona Abortion Law Requirement
You must meet with the doctor at the office at least 24 hours prior to obtaining an abortion. This law does require an extra appointment. We will also be doing an ultrasound and checking blood type and hemoglobin for anemia.
Must Read: State of Arizona medical abortion mandate or the State of Arizona surgical abortion mandate information the doctor will be reviewing with you.
At least 24 hours prior to having your abortion, you will need to review the above state mandated information about your abortion in person with the doctor.
Please be sure to read about the different methods. Once you have determined which type of abortion you plan to have, please call the office to schedule your state-mandated appointment with Dr. Gabrielle Goodrick.
Learn how to know from a real abortion clinic from a fake abortion clinic.