Spotlight: Amy R. Cousins MD, Vestal, New York
Amy R. Cousins MD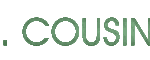 Direct (607) 785-4171 
Dr. Amy R. Cousins provides ONE VISIT abortion care. The kind of abortion care found in an outpatient facility such as Dr. Cousins' SAFE and PRIVATE office is preferable to most women and also costs less.

Medication Abortion (RU486/Abortion Pill) up to 8 weeks of your last menstrual period ("LMP")
Surgical Abortion care  up to 13 weeks LMP
Miscarriage Management for early pregnancy loss under 12 weeks LMP
High-quality abortion care services made available to women in Upstate New York and Northeastern Pennsylvania near Binghamton, New York.

No Parental Consent

No Waiting Period


Sedation Included

Morning After Pill (Emergency Contraception / Plan B)


Walk-Ins Welcome
Our Services
Medication Abortion (Abortion Pill)
Abortion Clinic Spotlight: Amy R. Cousins MD, Vestal, New York
Amy R. Cousins, MD
149 Vestal Parkway West
PO Box 642
Vestal, NY  13851